Spencer Smith
Lookalike / Impersonator for
Johnny Depp, Jack Sparrow, Dillinger
Based in Staffordshire
Spencer Smith is the nearest you'll get to Johnny Depp outside of Hollywood. Not just a lookalike but also an impersonator for the various roles such as Captain Jack Sparrow, Dillinger, Sweeney Todd...
Available for all types of events Corporate, Promotional Events, Fun Days, Private, TV / Film etc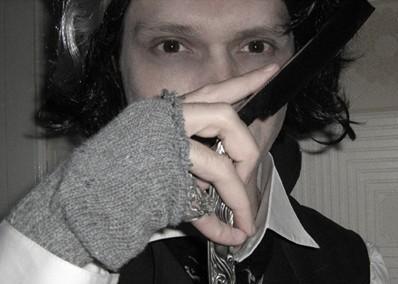 To book this Artiste ring 01740 631292 NOW !
Updated 11-06-10