Charlie Burns as he affectionately likes to be known, is a great fire performer. 30 - 40 mins of comedy fire routines including fire poi, fire staffs, fire eating, fire breathing not to mention his daredevil fakhir or bodyburning as pictured here... Don't ask... I said not to mention it!
Also available as a stilt walker, balloon modeller, clown and walkabout characters and Aerial Ropes aka Corde Lisse and Trapeze

Aerial Ropes and Trapeze
8m High and Flying tonight.
Charlie will amaze you as he swings and flies through the air with what appears to be 'the greatest of ease' as the old song goes. This 20 mins routine will keep you gripping your seats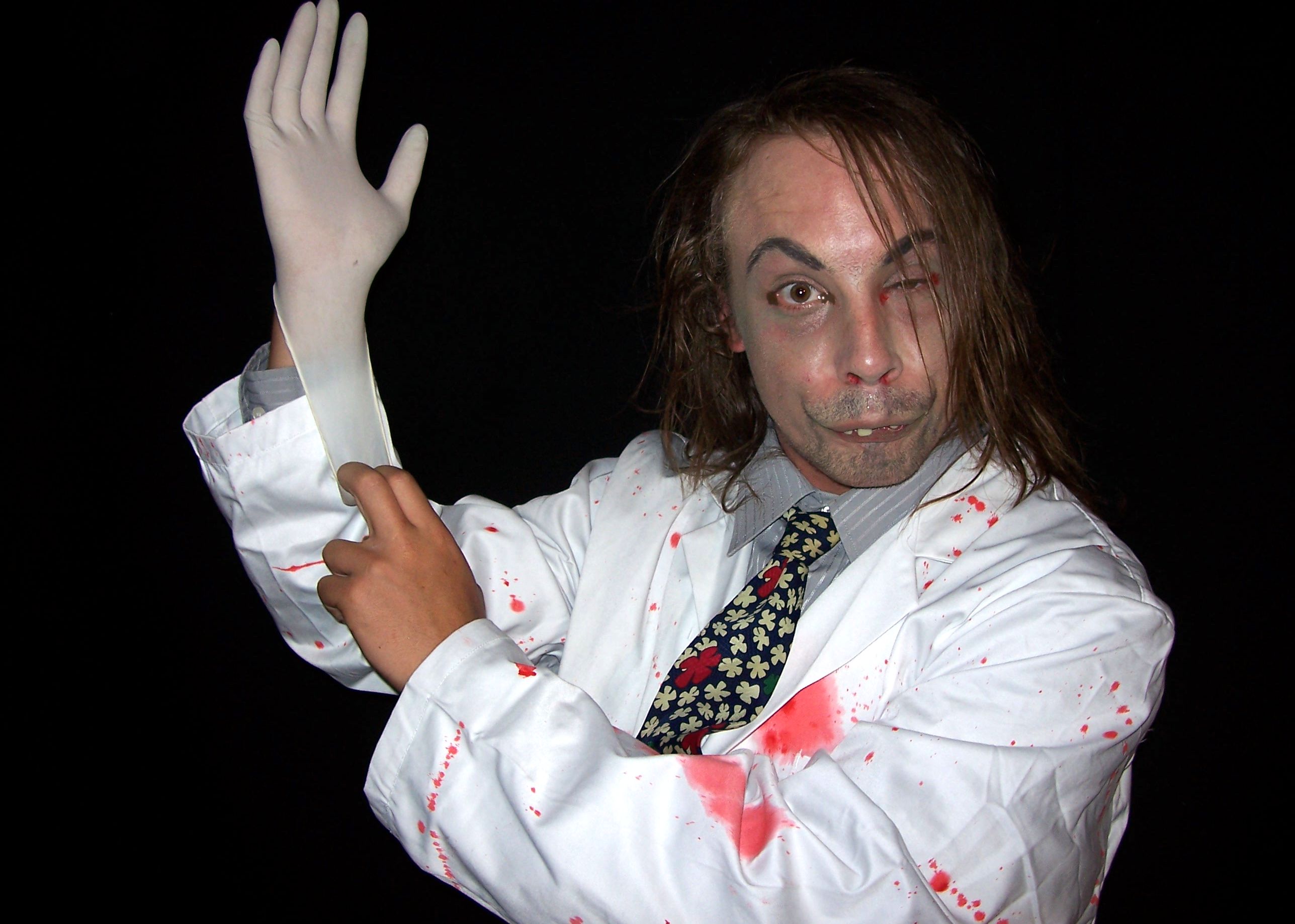 Crazy Professor
| | | |
| --- | --- | --- |
| Vampire | Corde Lisse | Penguin |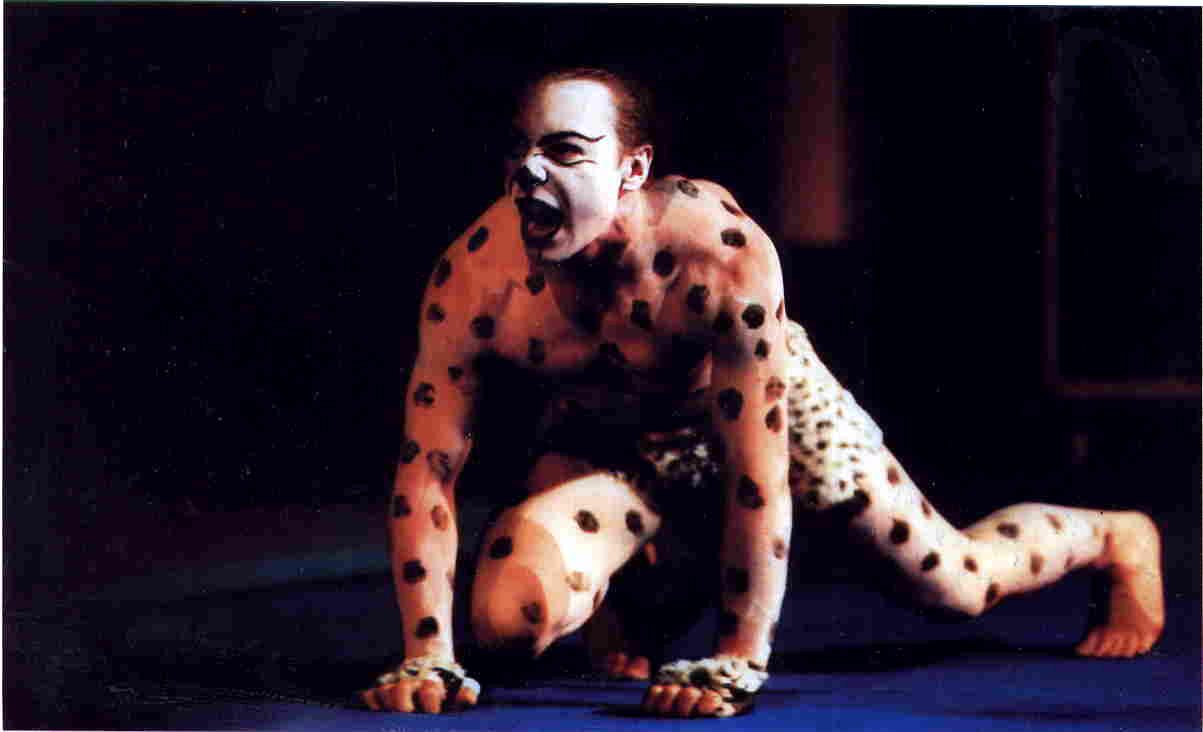 Stage Shows
What people say...
'Charlie and Tom were absolutely EXCELLENT!' (Durham Markets '12)
'"Enjoyed Charlie Burns - very impressed with him - definitely one for future bookings.' (C Wilkes '07)
'I am writing to thank you for the fantastic entertainment that was had by myself and all my guests last week at Darlington Rugby by Charlie Burns. He was great but I did not manage to say goodbye or to say thank you so I would appreciate it if you could pass on this letter to him ' (C Bennett '06)