Oompah Music & Bands
Bands and Solo
Available for all types of events. Corporate functions, German Nights, Bier Keller Nights, Festivals, Beer Festivals, Hotels, Clubs, Private Parties, etc
Fully self-contained. Performing 3x45mins of traditional German-style music and games (drinking and dancing games). Ideal for Beer Festivals, German Festivals, Hotels, Clubs etc
Based in Tyne & Wear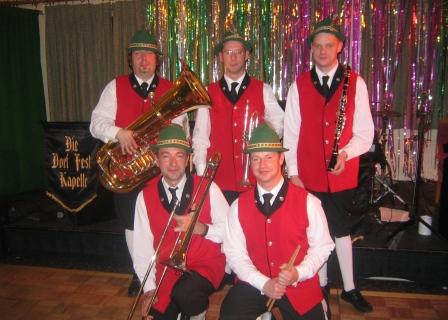 Die Dorf Fest Kappell - 5pce Bavarian Oompah Band
Fully self-contained. Performing 3x45mins of traditional German-style music and games (drinking and dancing games). Ideal for Beer Festivals, German Festivals, Hotels, Clubs etc
Based in Kent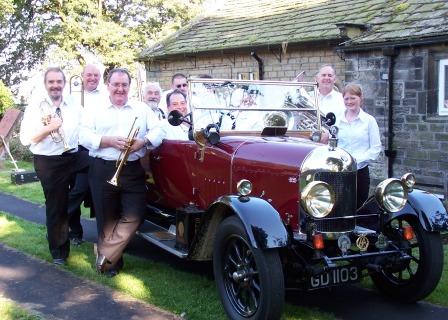 Herr Jen's Band
- 8, 9 or 10pce Oompah / Brass band
Fully self-contained. Performing 3x45mins of traditional German-style music and games (drinking and dancing games). Ideal for Beer Festivals, German Festivals, Hotels, Clubs etc
Based in Yorkshire
Fully self-contained. Performing 3x45mins of traditional German-style music and games (drinking and dancing games). Ideal for Beer Festivals, German Festivals, Hotels, Clubs etc
Based in Teesside & North Yorkshire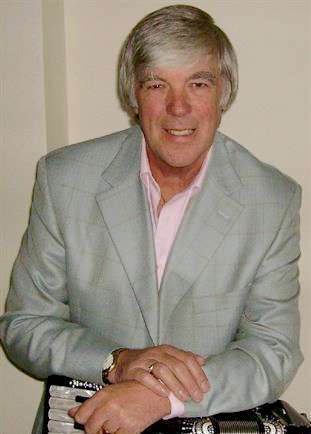 Steve Roxton
- Accordianist & Vocalist extra-ordinaire! Steve's electronic accordian will sound like a full oompah band at a fraction of the price.
Fully self-contained. He performs upto 3x45mins of traditional German-style / Bavarian music. Ideal for those budget restricted bookings who still want to experience the full flavour of the German Bierkeller Entertainments, with or without games is optional.
Based in Teesside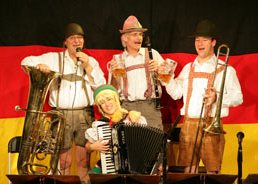 The Oompah Band - 3pce Bavarian Oompah Band.
Fully self-contained. Performing 3x45mins of traditional German-style music and games (drinking and dancing games). Ideal for Beer Festivals, German Festivals, Hotels, Clubs etc
Based in Essex

Oompah Bands for hire
Book with A.R.C. Entertainments 01740 631292