Shenton Dixon
Tribute Artiste, Impersonator
Barry White, Elvis Presley, George Benson, Louis Armstrong, Stevie Wonder Tributes

Shenton Dixon appeared on The Voice 2014 as Himself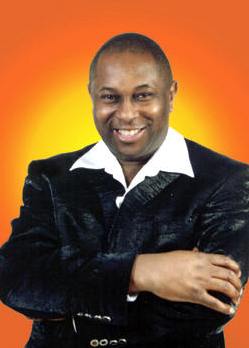 Multi-Talented Tribute Artist available for hire from Hertfordshire

Shenton Dixon, as recently seen on BBC One's "The Voice",
was the original performer at the Apollo in the world wide smash hit musical BUDDY. The producers were so impressed with his performance and due to public demand they extended the part to include the song
"I'm Gonna Party" which he co wrote. He
also was
featured in the Original Tamla Motown Musical "DANCING IN THE STREETS" playing along side
the late great
EDWIN STARR. Appearing virtually every where thought the UK and various locations throughout Europe. Such was the quality of his performance he
head lined the show on
several occasions
and was critically acclaimed with outstanding reviews.
He is an
accomplished piano player and guitarist and has been the musical director for several gospel choirs.


Any of the characters listed can be placed in a show to suit as either self contained or with a live band.
Should you require more than one tribute artist for your event
,
See below are various multi tribute shows

Tributes to:
Shenton Dixon as Stevie Wonder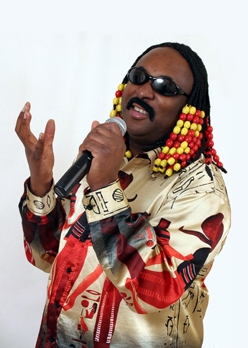 I just called, Isn't she Lovely, For Once in my life, My Cherie Amout, Uptight, Sir Duke, Superstition, Sign Sealed Delivered, Part Time Lover, Master Blaster,Do I Do, Happy Birthday to ya to name but a few of the songs in the show.
What ever you do, DON'T MISS THE PARTY! Shenton's portrayal as Stevie Wonder is simply sensational. The show is jam packed with classic motown combine this with his infectious Charismatic personality and incredible vocal ability we simply sail throught he show hit after hit for a wonderful evening that will leave you saying
"ISN'T HE LOVELY"

Shenton Dixon as Louis Armstrong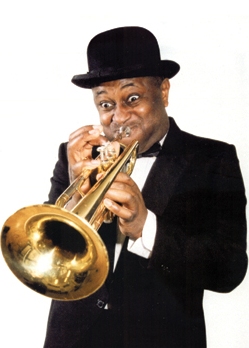 Hear all his greatest hits from Hello Dolly, Wonderful World, to When the Saints Go Marching In and many more. Complete with the legendary gravel voice and distinctive trumpet Shenton takes you down memory lane from the humble days of New Orleans to the Cotton Club & Las Vegas.

Shenton Dixon as Barry White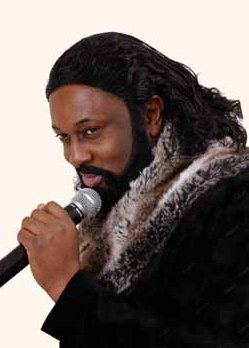 With great hits like...My first My last My everything, Let the music plat, Just the way you are and The trouble with me... Get ready for a night of Philadelphia Soul.
Since the advent of Ally McBeal, the popularity of Barry White has grown throughout the world. Shenton brings back to life 'The Big Papa Himself'. He emulates this larger than life man with love on his mind, he practices what he preaches and he will never ever give it up.

Shenton Dixon as George Benson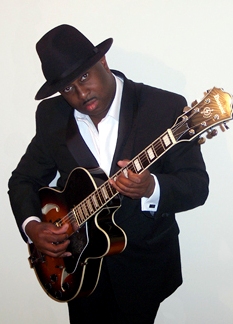 With songs like The greatest love of all, On Broadway, In your eyes, Turn your love around, Give me the night, Breezin', Lady Love me one more time, and Love Ballad. And not forgettin when he combines George's two legendary art forms together (better know as scatting). You are definitely in for a treat in this show.
Shenton brings efforlessly to the stage either a Pop Balladeer who can certainly play guitar, or a Maestro Jazz Guitarist who can sing. Either way with over 40 years of George's hits we simply breeze through the show with classic after classic.
Shenton is "In your eyes" with live guitar, and "Breezin'" to "give you the night."

Shenton Dixon as Elvis Presley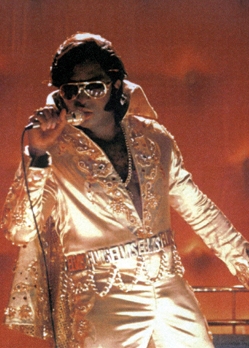 So if you're "Lonely tonight," let him "Love you tender". As long as you don't step on his "Blue Suede Shoes", Shenton DIxon is The King of ROCK & ROLL!
This King was first seen on National TV in the Black Thron Cider GOLD commercial TV advert Campaign under the slogan "all that glitters is not gold". He has also sung live to the nation twice on Radio 1's Breakfast Show with Sarah Cox and Zoe Ball VIVA Las Vegas and has been in constant demand ever since appearing at various private functions, Cabaret and Special guest appearances.
So remember he's Back and he's Black
THE KING IS DEAD, LONG LIVE THE KING!

The King is Black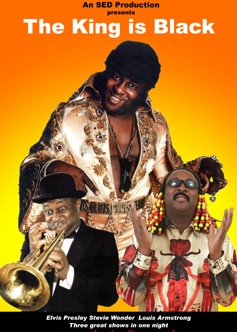 A variety tribute show with a bit of everything.
Motown classic with Stevie Wonder
Swing from Louis Armstrong
Then we finish with the King of Rock & Roll himself as you've never seen him before.

The Legends of Soul Show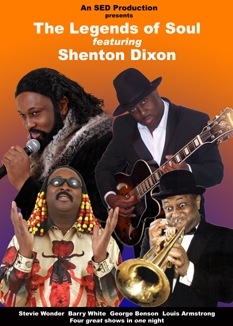 These four performers are brought to the stage by Shenton in their most iconic era. Most of the characters have their choice of instumentation played live in the show
Barry White
George Benson with Scat Guitar
Stevie Wonder with Piano & Harmonica
Louis Armstrong with Trumpet
People always compare the characters in the show to sat which one was the best. They may come for a particular legend, but they go away loving them all.

Shenton's Strictly Soul Show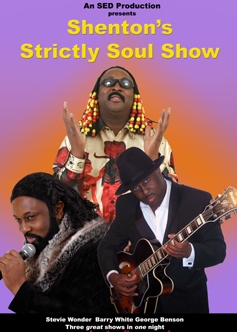 Shenton brings to life and recreates a night of sweet soul music with these Fanctastic Masters of Soul.
Barry White
George Benson
Stevie Wonder
A must for any soul fan!