Phil Corrigan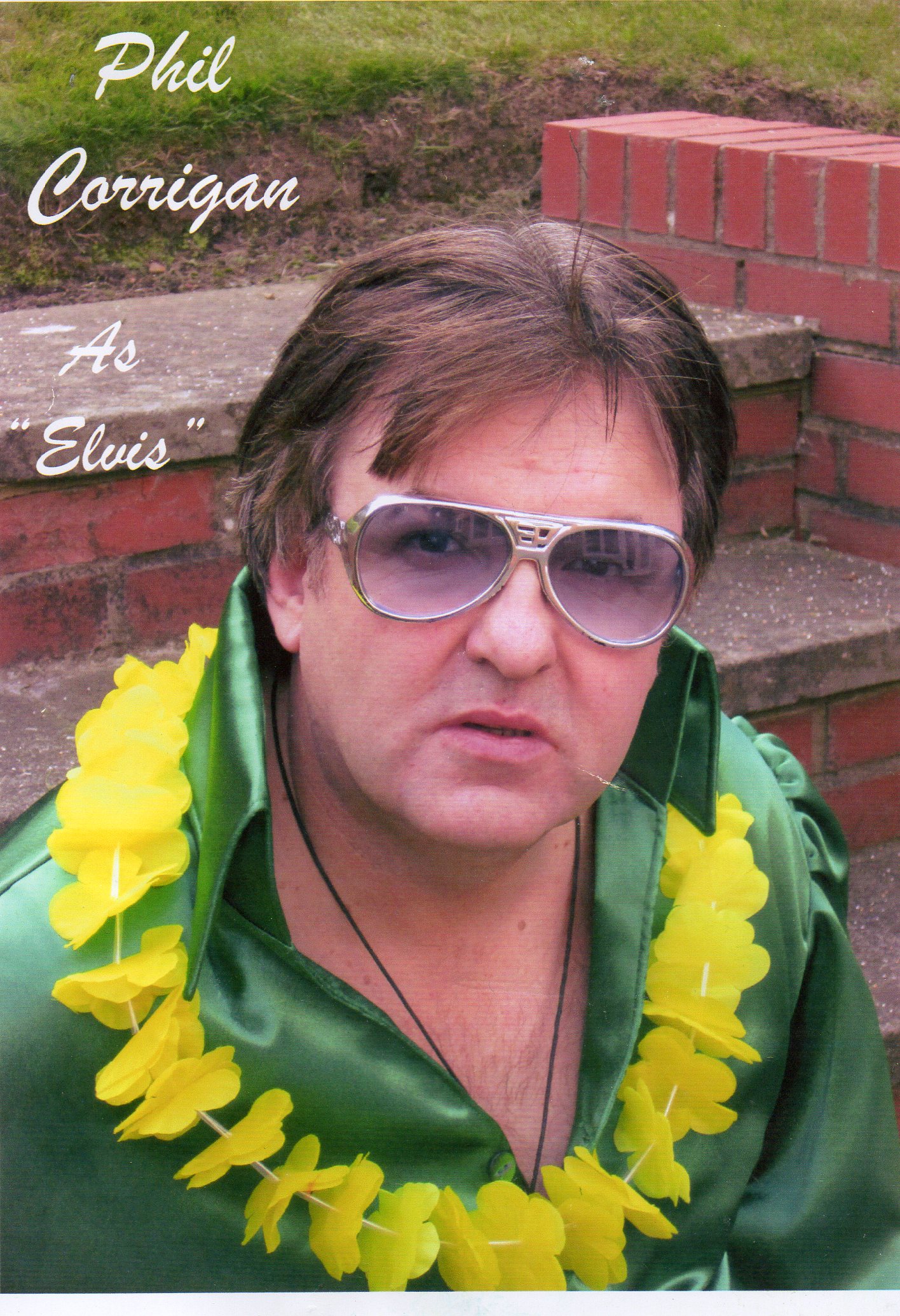 Based in Co Durham Phil Corrigan is available for bookings
Phil has been performing as a professional entertainer for many years, singing a range of songs from the 60s to present day. Then, due to a throw away remark by a friend, he was told he sounded 'much like Elvis' and that turned out to be a life changing experience for Phil, who now has some great costumes to add to his voice as a Tribute to Elvis...
Phil is fully self-contained. Ideal for care homes, private parties and many more venues and events.
Price starts at £85.00 plus travel
Playlist
American trilogy
Another tear falls
Bridge over troubled waters
Can't help falling in love
Crying in the chapel
Devil in Disguise
Don't be cruel
Don't cry Daddy
First time, ever I saw your face
Fool
For the heart
Girl of my best friend
Heartbreak Hotel
Human
I believe
I don't know how to love her
If I can dream
If you could read my mind
I'm into something good
In my Fathers house
In the ghetto
It's now or never
I will be home
Joanna
Just can't help believing
Love's been good to me
Make it easy on yourself
Maria
Mess of blues
My boy
My heart will go on
Passing strangers
Somebody bigger than you or I
Stuck on you
Sweet Angeline
Time in a bottle
Twelfth of never
Unchained melody
Until it's time for you to go
Way down
Where no one stands alone
Will you still love me tomorrow
You don't have to say you love me
You gave me a mountain
You'll never walk alone
and many more...