Tim Shoesmith
Close up Magician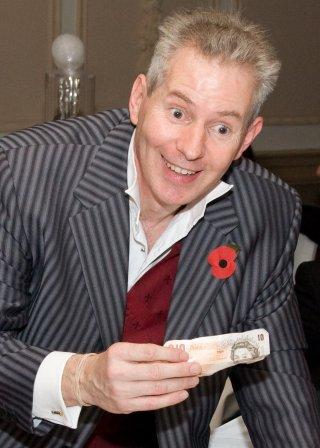 Close up Magician based in London & the South available Nationwide
Member of Equity & Inner Magic Circle

Cabaret Magician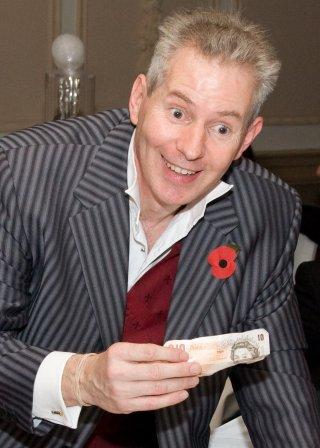 Imagine a performance for all your guests at the same time, full of audience participation and laughter. This is Tim's favourite environment. This can be added to the end of an evening of close up or booked in its own right.
Tim's award winning act is appropriate for after dinner cabaret at all social gatherings.
Regular performer at the Magic Castle (Hollywood)

Close up Magic
Have you ever stared in disbelief when a card disappeared in front of your eyes? Or when your very own £10 note turns into a £20? Well, as Tim is one of the UK's finest close up magicians, this is something he can add to your event or party.
Working with small groups or larger audiences he is able to offer bewildering performances that will astound the audience and leave you thinking 'how did he do that.... it's not possible!'

Theatrical Pick Pocketing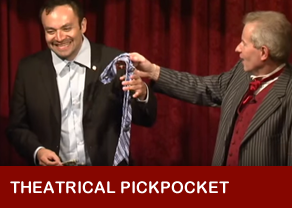 He has been in Magic has the same impact as theatrical pickpocketing. Tim added this to his act some time ago and couldn't believe the effect that it had. Nothing amazes an audience more than to realise that someones watch has been removed from their wrist without them being aware of it.
Tim can mix pickpocketing with strong magic effects to increase the audience response

Member of the Inner Magic Circle
Member of the International Brotherhood of Magicians Champion 2005 - 2006
Magic Circle Close up Magician of the year 2nd place 2003
Winner of the Rovi Trophy at the International Brotherhood of Magicians Convention 2000
Winner of the WAM Stage Competition 2000
Winner of the WAM Close up Competition 1999