Collin Richardson
Magician, Illusionist, Close up Magic, Childrens Magic Shows with live rabbit, Punch & Judy Shows, Balloon Modeller, Mascot Characters - Bear, Disco, Laser Lights, Snow Machine, Bubble Machine, Themed parties

Entertainer in Surrey
Equity Member

Collin is a very funny magician. His thoroughly professional presentation appeals to all ages of children. With Potter, the Live Rabbit, making his appearance at every show this approach by Collin has made each show prompt, capable and good at putting children at ease
Collin's close-up magic is uniquely designed for restaurants and hotel situations and is an ideal ice breaker as your guests arrive for their function.
A magic theme can be designed for whatever function whether it is a wedding, dinner dance, or charity event.
Punch & Judy Shows
Also available for children (or adults) are Punch & Judy shows with magic, music and games for children's parties or outdoor events.
Disco Parties
For the older children, Collin has a Disco with laser lights, Snow machine or Bubble machine
Fun for Parties, Weddings, all Family Events
Illusions
Collin is also known for his many Illusions. From floating a car at a trade show to making Glastonbury Abbey disappear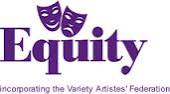 >
Collin Richardson is available for hire in Surrey and surrounding counties