Corporate Events
Having a walkabout caricaturist present at your corporate event is an excellent ice breaker. Your guests go home with an extra special souvenir. Your company logo can be pre-printed on to each page that I work on, so as well as a light-hearted gift, the caricature is a unique business card.
Weddings
A caricaturist can make such a difference at your wedding reception. Especially at that lost time between the service and the dinner, when the photographer is busy with the wedding party. I can also work at the tables during the meal. The bride & groom's name appears, pre-printed at the top of every page, along with the date.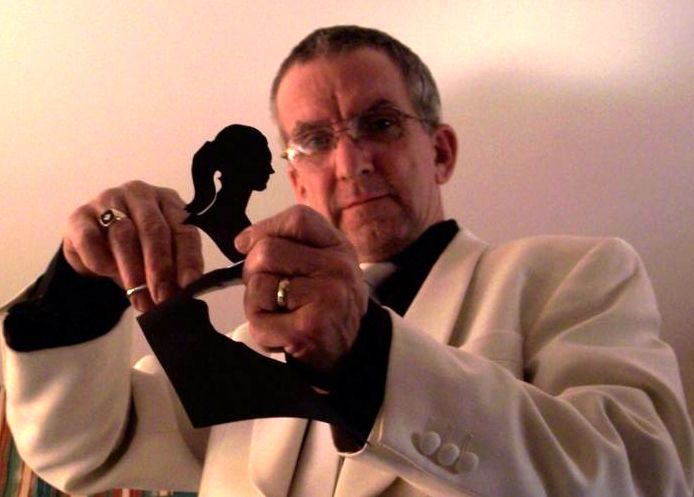 Silhouette cutting
An ancient art revisited. What you receive from a Silhouette cutting artist is a mounted profile portrait of yourself, cut directly from black art paper in minutes.
The artist then fixes the finished silhouette on to a ready prepared mount. All functions can be catered for. The artist can roam from table to table during dinner; mingle with guests at champagne receptions, or take a seat and invite guests to pose for their portrait.
This is an excellent ice-breaker. A talking point that's sure to keep everyone amused for hours.
Probably, the most important entertainment value of hiring a of Silhouette cutting artist, is the fact that the guest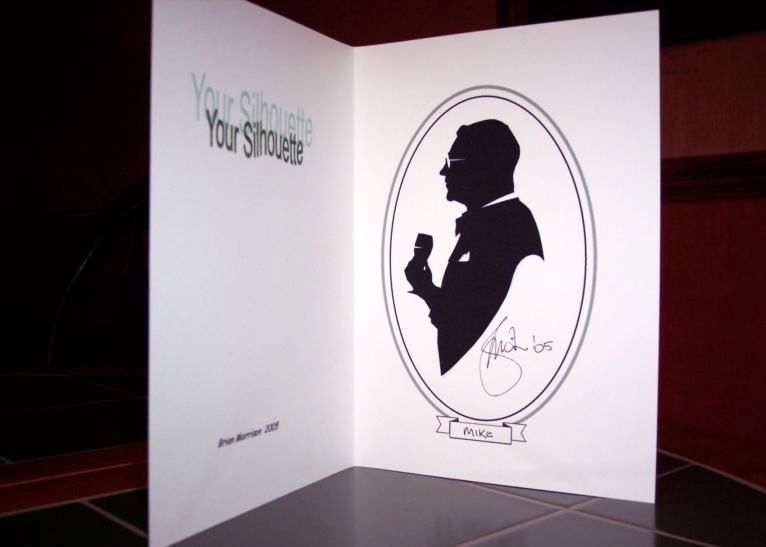 takes home, a lovely, unique souvenir of the event. The mount is similar to a greeting card, with the Silhoutte fixed to the right hand side. A personalised message can be pre-printed on the opposite side. This could be the bride & grooms name and date of their wedding, if it's that type of function. It could also display a company logo, or general information about the event.
Silhouette art has been around for centuries. It was very prominant in Greek & Roman times. Much later around the 17th and 18th century, paper cutting silhouettes became very popular in Western Europe. Many profiles of leading figures, poets & artists of the day were captured this way.