Unmistakingly Marilyn
by Hanna Nixon
Lookalike to Marilyn Monroe plus singing songs sang by Marilyn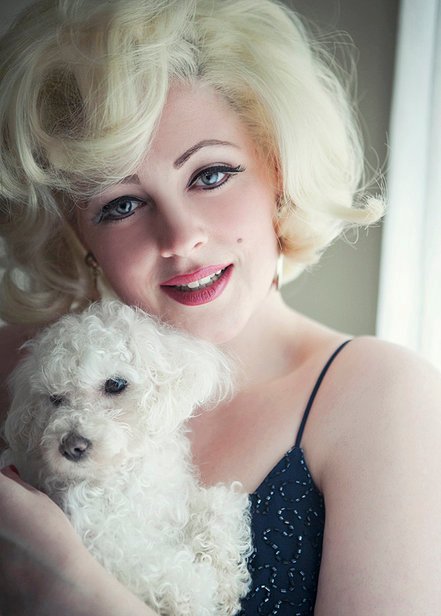 Marilyn Monroe Lookalike Hanna Nixon available for bookings from Glasgow
Equity Member

Hanna Nixon also known as Unmistakably Marilyn, is a lookalike and tribute to the well loved Hollywood legend, Marilyn Monroe. She is ideal for so many types of events...
Host & Compere Events
She is available as host & compere at events such as fashion shows, charity fundraisers, prize givings, auctions and product launches.

Meet and Greet guests
Mingling with guests, serving champagne, having photographs taken with clients.

Publicity & Promotions
Using the iconic status of Marilyn to add cachet to a product or service, opening new ventures, creating a 'wow' factor for that special moment

Private Parties & Functions
Performing and singing 'Happy Birthday' at a birthday celebration, mingling with guests at a wedding, bringing unique pizzazz to a Christmas party

Entertainment Act
Singing the famous songs, interacting with the guests all with the authentic Marilyn Monroe style, voice and look

Tribute Nights & Themed Nights
Providing a quality act with audience interaction

And in all of this, Unmistakably Marilyn will tailor-make her act and participation to suit your requirements. Be assured of a personal interest in your event and in making it a great success.