Tania Alboni as Karen Carpenter Tribute Act
Tribute Artiste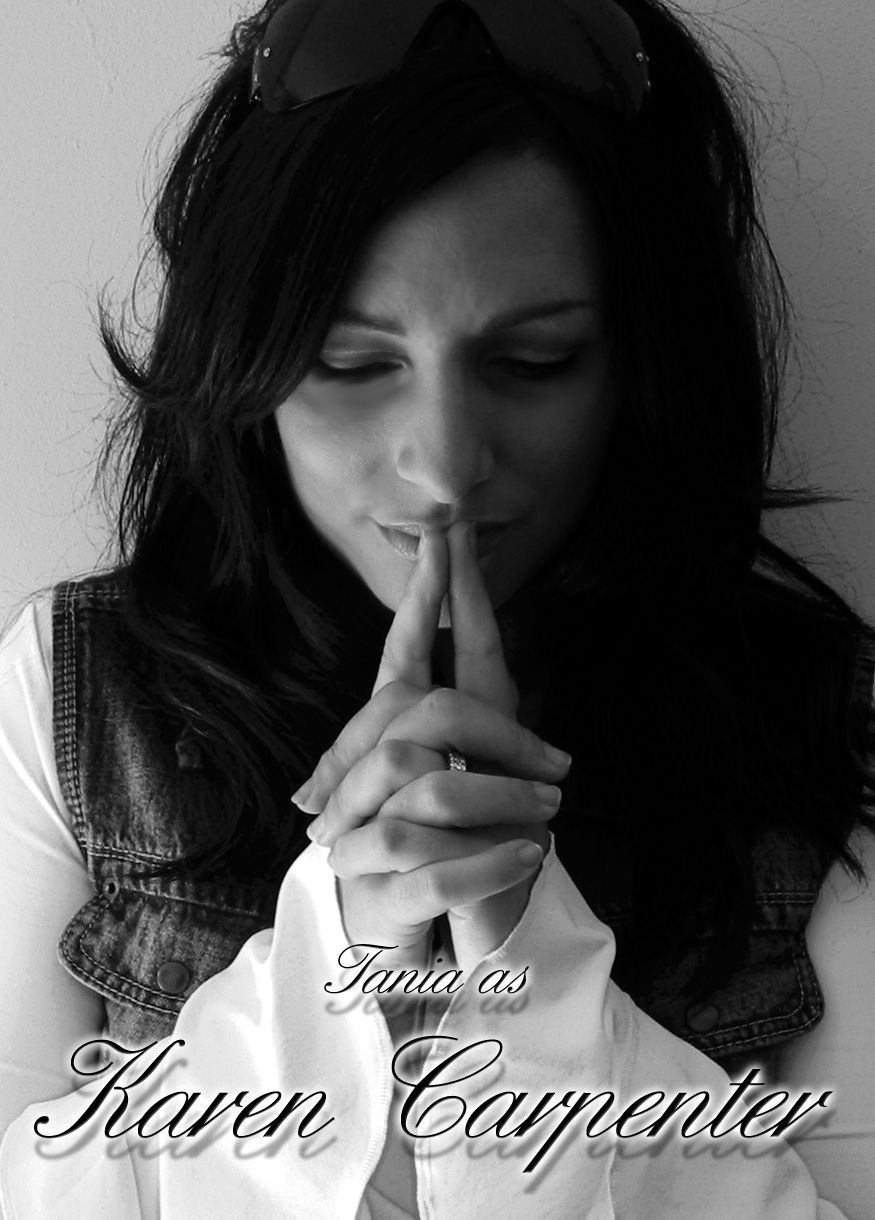 Karen Carpenter Tribute Artist Tania Alboni from London is available for bookings
Karen Carpenter's voice is considered by many to be the finest and most expressive in popular music. She is praised for her control, sense of pitch and the subtle nuances of personal expression she introduced to a melody.
Tania has always been a big fan of Karen Carpenter's melodic voice and she feels it a great honour to pay tribute to her memory. When you hear Tania sing those classic songs by The Carpenters you can really tell that she is loving every note that shows her voice off to perfection.
To have the full Carpenters experience, Darren Alboni can join Tania on keyboard and backing vocals to bring you the best Carpenters Tribute around today!


Songs can include:
Yesterday Once More
We've Only Just Begun
Top Of The World
Ticket To Ride
This Masquerade
There's A Kind Of Hush
Superstar
Solitaire
Rainy Days & Mondays
Please Mr Postman
Only Yesterday
Jambalaya
I Need To Be In Love
Goodbye To Love
For All We Know
Close To You
Sing
There is an audio sample of the Karen Carpenter tribute act by Tania Alboni here: