Shaken Not Stirred Stage Show
by Inspire Productions International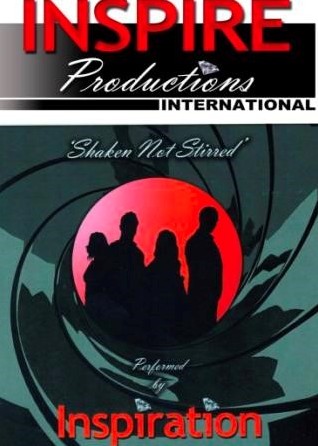 Shaken Not Stirred Stage Show by Inspire Productions International is available for bookings from Teesside

Shaken Not Stirred is full of classic songs such as Gold-finger, A View to a Kill, Live and Let Die and Diamonds are Forever.
The songs were written for the sound tracks of the sensational Ian Fleming Movies, and the cast at Inspire Productions stunningly perform them in this glamorous 007 tribute show.
Artists such as Shirley Bassey, Matt Monroe, Tom Jones, Lulu and Duran Duran originally recorded the songs and they pay tribute to each of these Legends with this breath-taking night with the great British Spy - Bond!

Play List
All The Time In The World
Diamonds Are Forever
For Your Eyes Only - segue
From Russia With Love
Gold Finger
James Bond Theme Overture - Segue Dance Choreography
Licence To Kill
Live And Let Die
Man With The Golden Gun
Nobody Does It Better
On Her Majesty's Secret Service
Skyfall
Thunder Ball
View To A Kill
You Only Live Twice

Length of Performance available upon request