String Edition
Instrumental Trio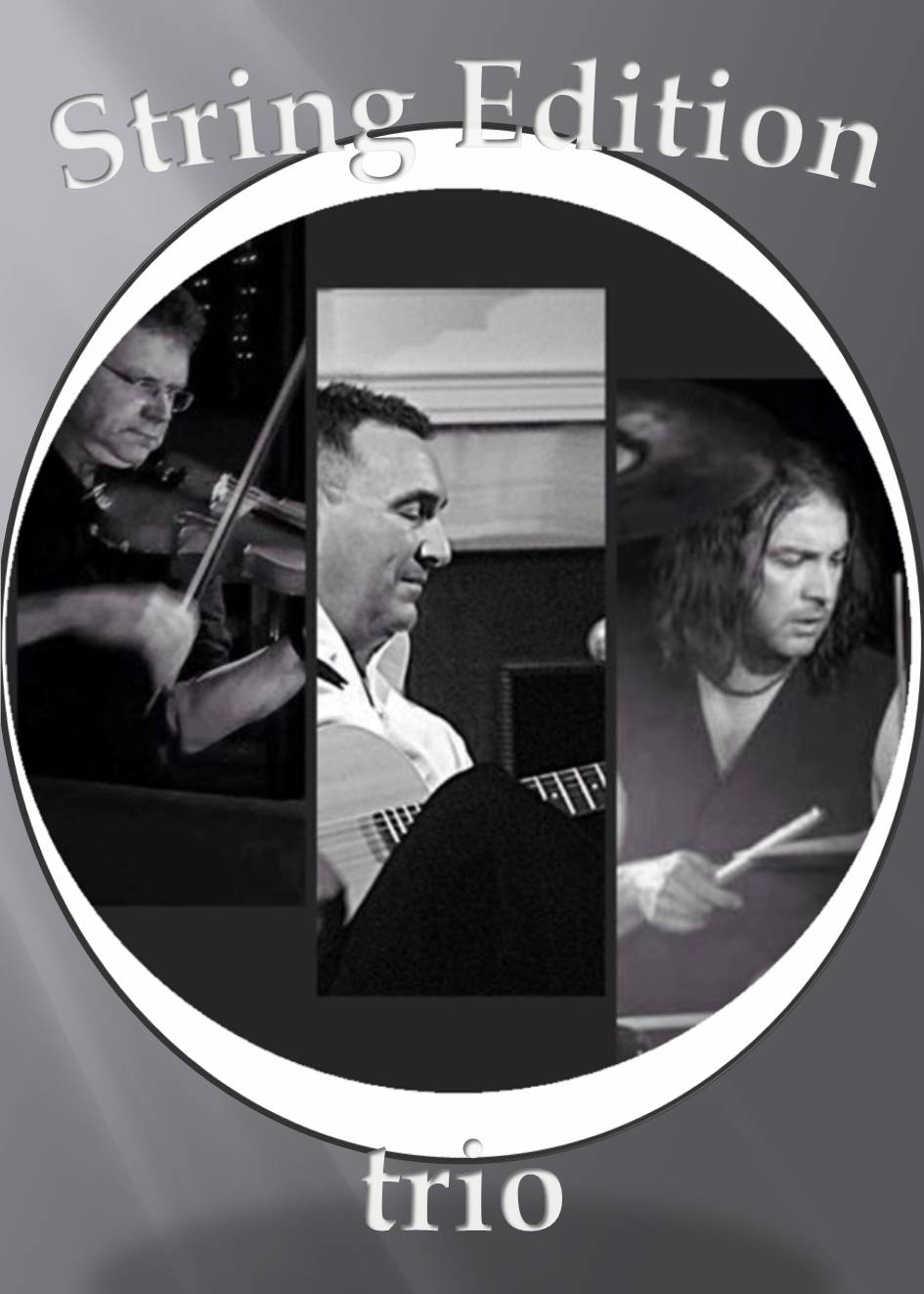 String Edition instrumental trio available for hire North East and surrounding areas
String Edition are three amazingly talented musicians from North East England bringing you their own uniqueness of sound... The guys love arranging well-known Rock and Pop songs in a way you have never heard them before!
If you like music with flamenco vibes and unique twists, then String Edition are the band for you!
Performing an ever-growing list of great instrumentals with violin, guitar and percussion, making their own, unique interpretation of the songs are Nick Lawrance, Jose Garcia-Miralles and Micky Kerrigan... this band is perfect for drinks receptions, weddings and private parties.
Fully self-contained and available throughout the North East, North Yorkshire and Cumbria