Glam'n'Glitz 70s Band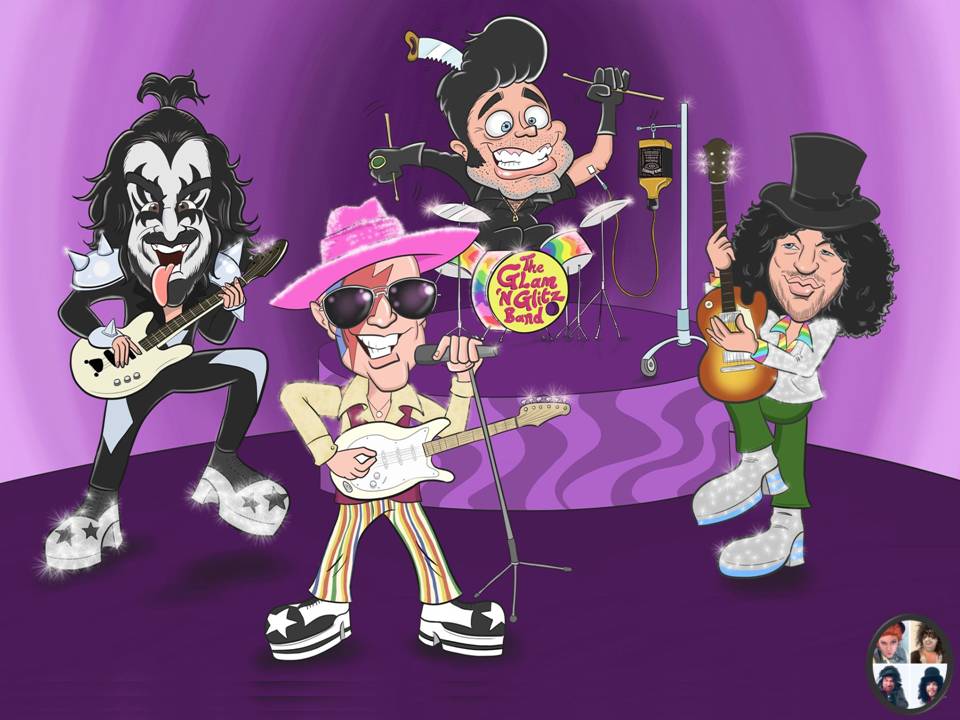 Glam'n'Glitz 4pce 70s Band from North Yorkshire available for bookings!
Self-glorifying and decadent, The Glam 'n' Glitz Band offer the ultimate Glam Rock experience. Paying tribute to all your favourite glam artists in a side splitting show guaranteed to have you dancing out of your seat. Besides their high standard of musicianship, their full show includes unforgettable hits from all the Glam icons including:- Bowie's Ziggy Stardust, T.Rex, Sweet, Slade and Mott The Hoople to name just a few…So get your glad rags on as we go back in time to enjoy the glorious 1970's Glam Rock era all over again. Hold on to your bits it's Glam 'n' Glitz. Crickey!
Fully self-contained
Book Now!