Andrew Green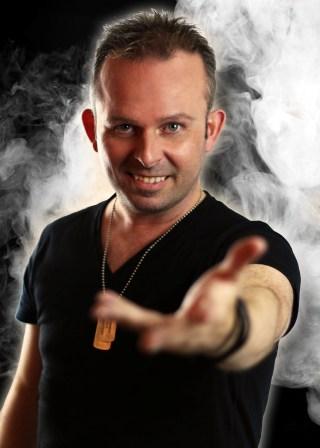 Andrew Green Virtual Magician & Mind Reading Show available for bookings

Andrew guarantees to create some impossible wonders right before your very eyes!
It is a fun, laughter-filled magical experience that's fun for all the family.
40mins Virtual Magic Show with Magic & Mind Reading in a way that has never been seen before.

Andrew Green is one of the UK's premier professional close up magicians and stage, and grand scale, illusionists. His cutting edge illusions mixed with beautiful classical magic have to be seen to be believed!
Andrew started his career in theatre after training in performance arts and dance. This lead to numerous successful UK theatre tours and large summer season production shows.
In recent years his work has taken him into the corporate entertainment arena with high profile shows for clients such as UEFA, Louis Vuitton, BBC, Virgin and many more...
Andrew has a wealth of experience in all areas of entertainment, event hospitality, corporate engagement and exhibition attractions.
Andrew has also acted as TV consultant to create some effects for a TV Magic special of Channel 5's 'The Gadget Show' and has recently created some spectacular illusions for pantomime productions across the UK!
His passion for creating spectacle has even lead him to recreating amazing death defying escapology stunts last seen performed by the late great Harry Houdini himself!
Andrew has been invited to perform across the globe at numerous exclusive events and for the most prestigious clients.
His 20 year career has taken him across the globe to over 40 countries, with performances at the Singapore Beauty Pageant and for Calvin Klein Singapore, at prestigious UK events for the exclusive brand Louis Vuitton and at a royal reception for Princess Alexandra. Andrew recently returned from performing at the exclusive Cirque Le Soir in Dubai.
From intimate, close up, magic performances on board the world famous Orient Express, to grand scale illusion shows on board luxury cruise liners. From creative business presentations and magical commercial staff training programmes to intimate wedding close up magic and restaurant table magic.
Andrew Green's incredibly engaging and versatile style of magic will blow your mind!