Miss Sylvia Sceptre
The Dark Mistress of Magic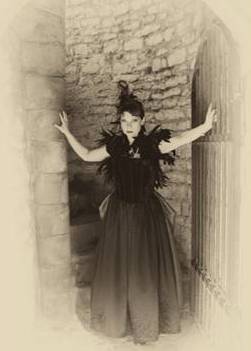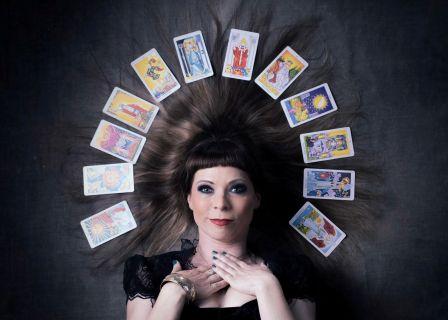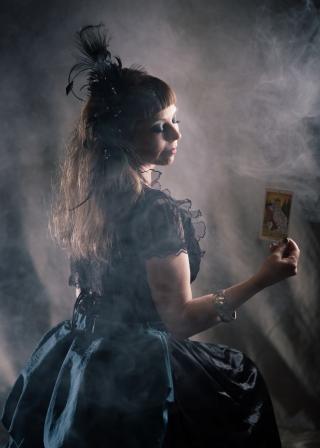 Dark Mistress of Magic with Miss Sylvia from West Midlands available for bookings

NEW for 2020
Covid Conscious -
No-touch readings
Social distances seating
Hand sanitisers freely available
Visors may be worn inside
15mins between readings to allow for cleaning of area after each reading
Themed Victorian costume or normal (as required)

Careena Fenton performs in character as Miss Sylvia Sceptre. Sylvia's performance combines storytelling with magic, blending ghost stories and illusions in spellbinding enchantment.
Her act also contains theatrical presentations of Psychometry & Mind Reading, and is definitely geared towards those that like their magic with a taste of the mysterious...
Imagine a Victorian drawing room. The candles are lit, the guests are hushed, and Miss Sylvia Sceptre takes centre-stage.
Through the mystical arts of magic, drama & storytelling, Sylvia recreates the thrills & intrigue of the séance parlour in an immersive theatrical experience most appropriate for an English speaking audience. The show is best suited to intimate venues, preferably after dark!
Sylvia's act is perfect for Cabarets, Steampunk events and Ghost Evenings and masquerade balls. It has a distinct Steampunk and Neo Victorian flavour, whilst performing cutting edge magical entertainment.
To delight, intrigue and entertain. Sylvia has studied the Esoteric Art of reading the beautiful Tarot Cards and can provide astoundingly accurate and insightful readings.
Ultimately to amuse and entertain, Sylvia's readings will leave you with food for thought. Sylvia's tarot readings are perfect for parties and corporate events. For the connoisseur of magick, the art of tea leaf readings and cartomancy can be privately arranged...

Zoomed Private Readings available upon request