Sounds Like The Seekers
Tribute to The Seekers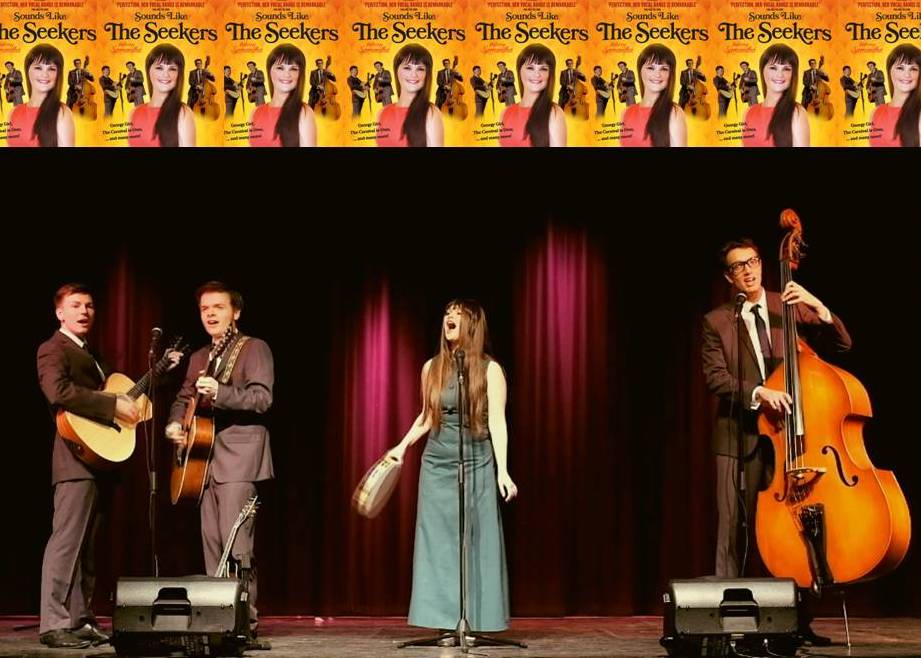 Sounds Like The Seekers from North Dorset are available for bookings

'Sounds Like The Seekers' is a new tribute show launched in 2018.
Samantha performs as Judith Durham along with Arthur Rathbone Pullen as Keith, Owen Jones as Bruce and Pete Aves as Athol. With a classically trained voice that is very similar to Judith's, Samantha can deliver a performance authentic in tone, mannerisms and costumes. They will have you laughing, clapping and singing along with famous and some less well known Seekers' songs.
'Sounds Like The Seekers' typically perform 2 x 45 minute sets of songs, that chronicle the career of Judith Durham and The Seekers. It includes their group numbers, her solo songs and the myriad of cover songs they performed that were sung by the guys.
Fully self-contained