2 Soul Brothers
Soul Duo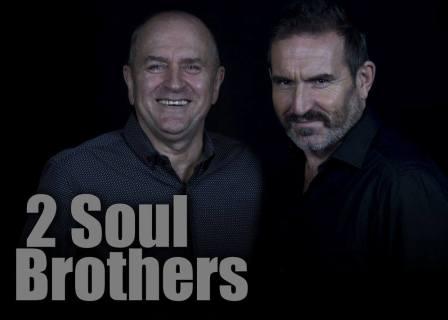 The male duo 2 Soul Brothers from West Midlands are available for bookings

Steve & Eddie are a Soul Duo performing songs from the 60s, all the way to the present day! Including songs by The Drifters, Temptations, Billy Ocean, Kool & The Gang, Marvin Gaye, Stevie Wonder and many more....
Eddie has been playing keyboards for over 30 years, he is classically trained and is a sight reader of music, technically brilliant and always uses the best equipment possible, he also is a great harmony singer, Eddie has soul coursing through his veins, music composer and producer with a studio at home.
Steve has also been singing for over 30 years, rich powerful soul vocals and a very confident front man who connects with the audience, Steve has sang in support groups for acts like The Drifters, The Detroit Spinners, The Detroit Emeralds compering those acts onto the stage.
Steve and Eddie have played at venues like Hilton Park Lane, The Savoy, Sandringham Military academy for SAS 75th Anniversary, plus many more prestigious venues and are ideal for weddings, parties, corporate entertainment, etc.
If you want a great party atmosphere, then look no further! if you're organising a celebration with family and want great music, but also time to catch up with old friends, then the guys can accommodate.
2 soul brothers can also supply great atmosphere and backing music for functions, restaurants and more intimate settings...