Serenity Duo
Music Duo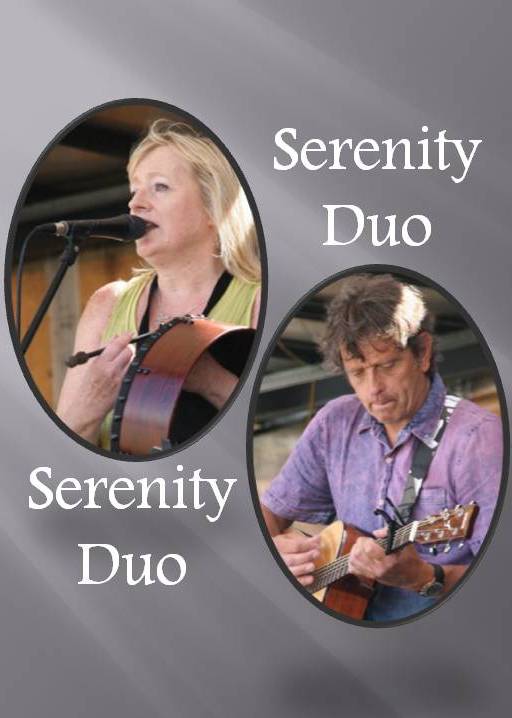 Serenity Musical Duo available for hire from Co Durham

Serenity perform a range of songs from 60s to present day and cater for all types of tastes; from Fleetwood Mac, The Beatles, The Rolling Stongs, Paolo Nutini, Chuck Berry, The Monkees, Status Quo, Free, Cockney Rebel, David Bowie, Blondie, Queen and many more...
Anthony Jones first started to play guitar in his teens, & has been entertaining at weddings and gatherings for many years: playing anything from The Stones, The Beatles, Lady Gaga, Free, Buddy Holly & Manford and Sons. With several guitars to choose from & a Loop Pedal to compliment his vocals, Anthony knows how to rock!
Likewise, Lucrecia has been singing & playing in rock & soft rock bands for years, playing Bodhran Irish Drums, the Cajon & various percussion instruments. She has written & recorded with many musicians throughout the North East of England. Her main claim to fame, though, was to have played on Radio One on the Steve Wright Show.
Together, they are
'Serenity'

Anthony & Lucrecia Jones have been playing as Serenity since 2010. In that time since then, they have achieved very positive reactions from the public and landlords throughout the North East.
They have build up a positive circuit of pubs, clubs, hotels and restaurants, who book them on a regular basis. They have also played at weddings and private parties which they gained from personal recommendations.
Anthony & Lucrecia both love what they do and they are also extremely enthusiastic about the music they play.
They own their own compact Bose sound system, which produces excellent quality sound for whatever set, suitable for small or large venues alike.
Fully self-contained 2x45mins