Prestige Duo
Chris and Simone Smith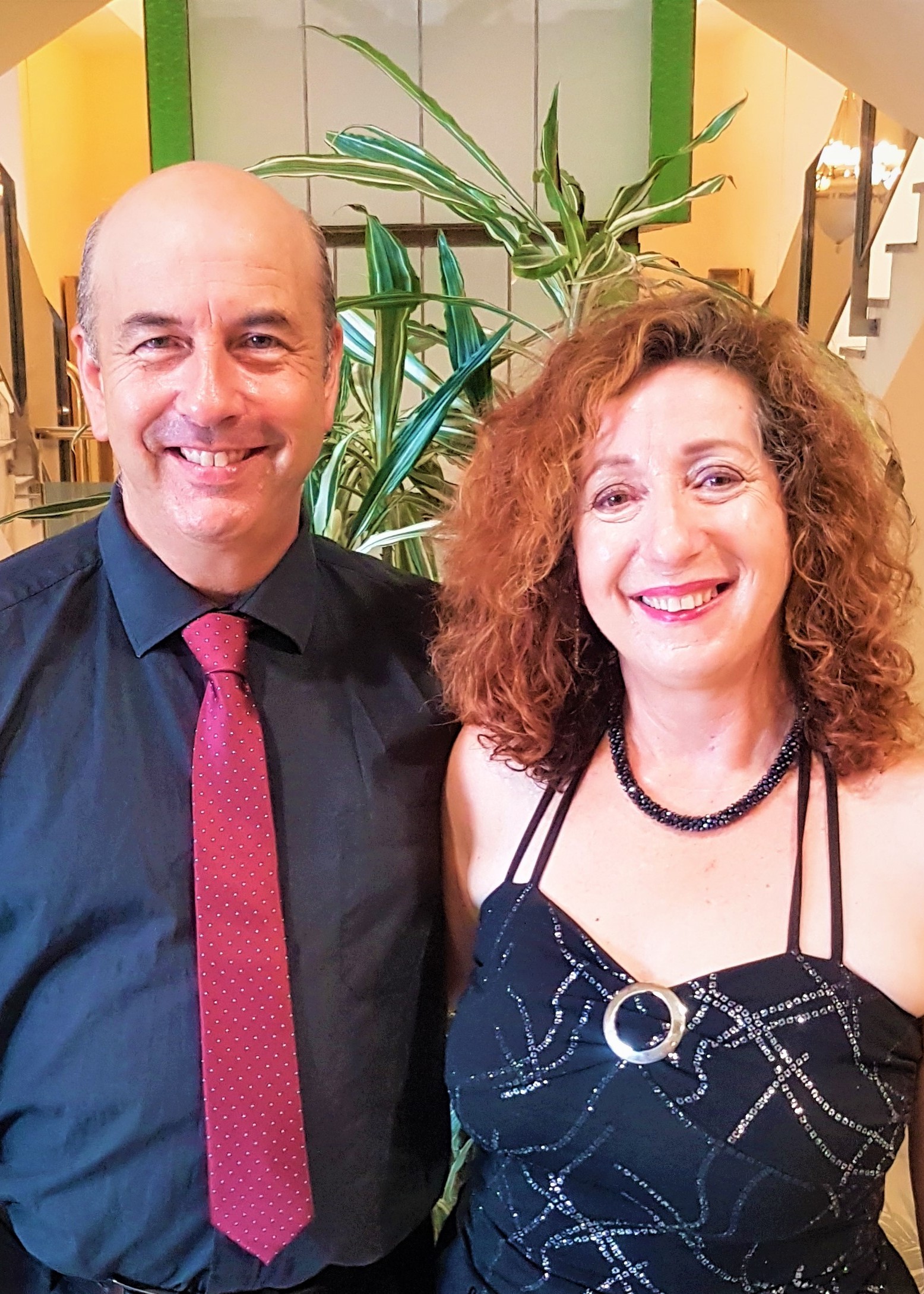 Prestige Musical duo for hire from Bedfordshire

Chris Male Vocalist, Keyboard and Trumpet player along with Simone on Saxophone, Flute, Clarinet and Female Vocals bring you their own amazing performance as 'Prestige Duo'.
Chris studies keyboard, trumpet and music writing privately with top professional session musicians in London as well as with his father Chris Smith snr who was trombonist to the one and only Frank Sinatra.
Simone studies music at the London Guildhall and Leeds College of Music and both met at the National Youth Jazz Orchestra and subsequently formed their own band covering every style of music from the 1920s to present day.
Between them they have a vast experience to bring to any event. Chris has performed on the Jay Leno and Michael Cain film 'Silver Bears', Top of the Pops, U.S. TV Show 'Fame', as well as in front of Her Majesty Queen Elizabeth and Princess Diana; Simone has performed on Hollywood film 'Lace 2', recorded with Paul Weller and the Paul Merton TV Show plus many others.
Together they were quick to utilize the new musical technology that became available in the late 80s to enhance their sound so with bespoke backing tracks combining their own vocals with live brass, flute, piano and vocals they are able to bring you their unique fantastically brilliant BIG SOUND for every performance!
With a wide variety of styles they can perform a wide range of musical tastes.
To their credit they have performed in front of many prestigious clients including Dame Vera Lynne, Rod Stewart, Phil Collins and a host more...

Available for 2x45 mins or 1x60 mins
Available as duo, trio, 4pce 5pce or BIG BAND
Fully self-contained
Available Nationwide