Jeni Jaye as Britney Spears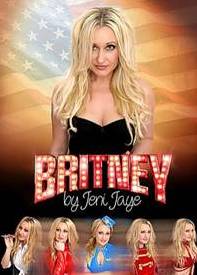 Britney Spears Tribute artiste Jeni Jaye is available for hire from North Yorkshire

Jeni Jaye has is a most stunning, both visual and vocal, tribute to todays 'No.1' pop diva Miss Britney Spears draws on all Jeni's considerable singing and acting abilities, to provide a contemporary, energetic and tightly choreographed show featuring her two stunning dancers, and of course all of 'Britney's' massive world-wide hits. From the red pvc catsuit and world famous schoolgirl days, with funky pop classics such as 'Hit me baby one more time' and 'Oops I did it again', to the sexy, sassy 'Britney of today' featuring 'Slave for you', 'Overprotected', 'Boys' and 'I love rock n' roll'. Jeni's uncanny vocal likeness to Britney has to be heard to be believed
The full show is now an hour long and comes with all sound and lighting equipment supplied, plus our 'Britney' backdrop, smoke machines, strobes and our own sound engineer. A shorter 'dance set' is also available for nightclubs if required.
Jeni Jaye is now highly regarded as the premier, professional tribute to Britney Spears in the UK and Europe. A tribute to please all ages in all venues, and a tribute that will leave any audience shouting 'Baby' - One more time?
The show is fully self-contained with its own sound engineer and lighting rig including moving heads, strobes, haze machines and pyrotechnics if required.
Available with 2 to 4 dancers, male and female.