Michaela Weeks
as Britney Spears Lookalike & Tribute Artist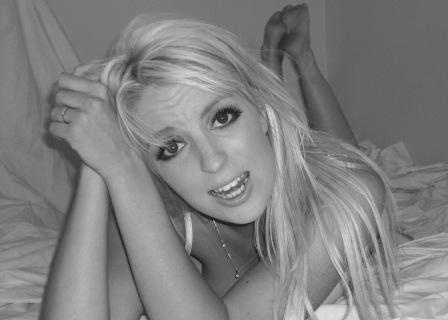 Michaela Weeks Britney Spears Lookalike & Tribute Artist from East Midlands is available for bookings

If you're looking for a great Britney Spears Lookalike then look no further!
Michaela will WOW your guests with her remarkable likeness to Britney Spears. Even Britney Spears herself couldn't believe the likeness shared between the two of them! The real Britney was so amazed that she asked to meet Michaela in the flesh, for herself, in November 2014! The superstar, later uploaded a photo of the pair side by side onto her social media webpages to show the world.
Michaela Weeks performs an amazing live Tribute Show which incorporates replica costumes and dance routines inspired from Britney's live shows and iconic music videos!
Every show ends with a meet and greet session after her performance to allow audience members and party guests to have take their own one to one photo if they wish, at no extra cost.
Michaela is available for a variety of events such as Weddings, Birthday Parties, Corporate Events, Meet and greet, Mix and Mingle, Photographic sessions, TV Productions, Advertising / Promotions, Sports events and many more types of events or venues.
Notable projects from the past include:
Starring in the Kaiser Chiefs Music Video, appearing on NBC, BBC, ITV, MTC, Channel 4 as well as promoting the Britney Spears Fragrance lines for Elizabeth Arden plus many more all over the globe ...

Michaela is fully self contained.
Available for bookings Nationwide