Steve Walls
Male Vocalist, Wedding Singer, Solo Vocalist, Compere, Host, Auctioneer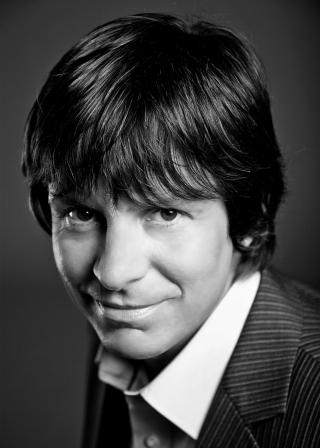 Steve Walls Male Vocalist available for bookings from Tyne & Wear

Steve hails from Newcastle in the North East of England, and has the ability to enhance the ambience of a whole spectrum of functions. He is sought after for Corporate Events, Weddings, Exhibitions, Conferences, Product Launches, Black Tie Dinners not only in the UK, but all over Europe. He can often be seen entertaining on leading cruise ships and in five star hotels. Whether your requirement is background music which is entertaining yet unobtrusive, or more of a punchy set for people to dance to and party the night away, you couldn't make a better choice!

You may want someone who can sing a Rat Pack set at the beginning of the evening……………but not for the whole night! Steve's "Rat Pack or "Swing" set gets asked for a lot these days. If the client prefers this for the evening, then Steve is happy to oblige. However, whilst this kind of music is popular with some people, it isn't to everyone's taste. This being the case, why book someone who can only sing in one particular style? Steve can do everything from Frank Sinatra to Queen, and Motown to Take that!



As with organising any Wedding, Corporate Event, Black Tie Dinner, or Function, there can be many worries don't let the entertainment be one of them. If you are looking for a great entertainer with a proven track record and CV second to none, look no further. Steve is the perfect choice, whether you book him to accompany a disco, or to hold the evening together by himself, you won't be disappointed. If preferred, Steve is able to work with a "live" band, and can assemble some of the finest session musicians in the industry to accompany him. The size of the band is determined by the budget, and can incorporate a brass section.

Fully self-contained