Kevin Hill Jnr Swing & Soul Band
with or without his band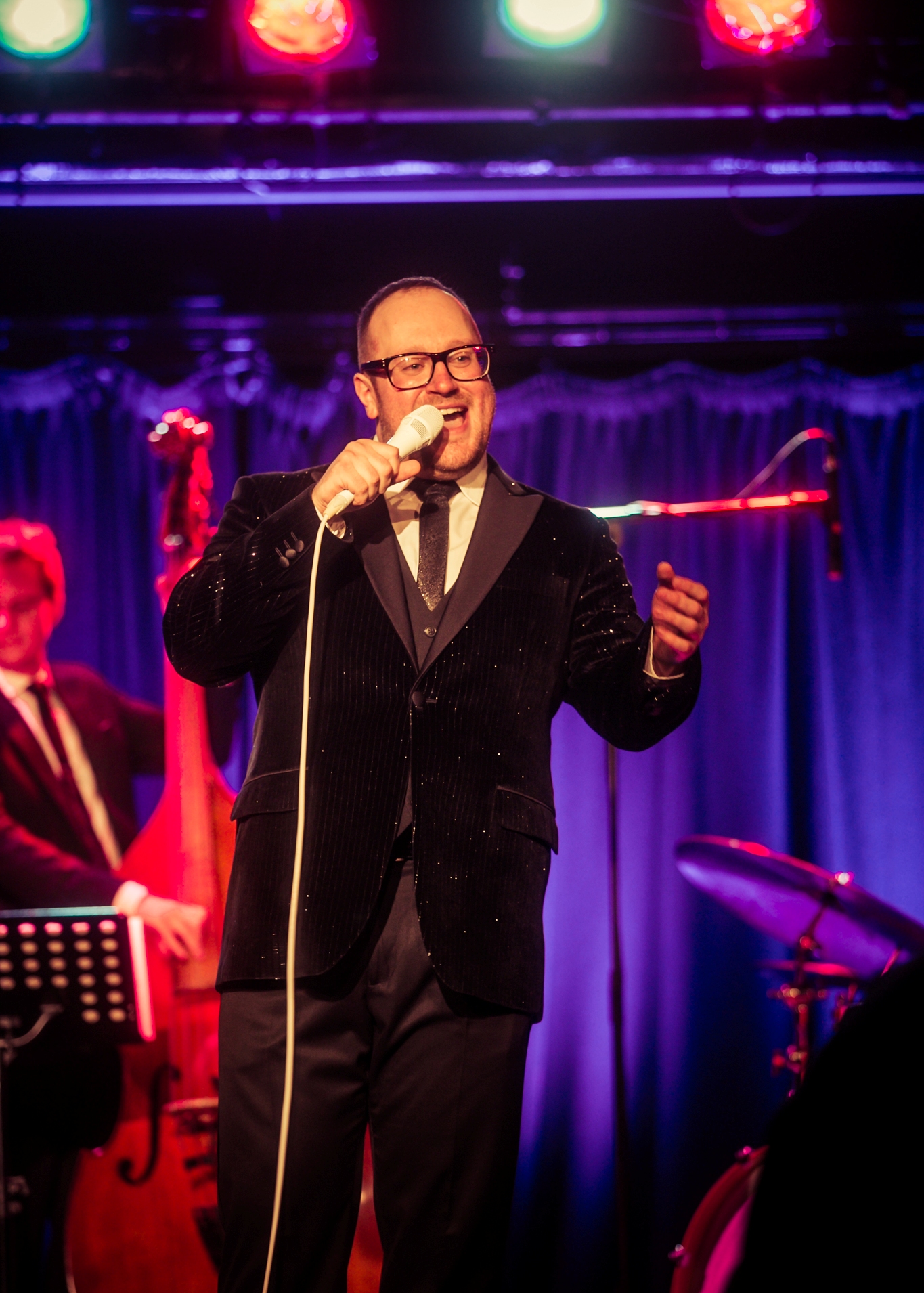 Swing, Soul & Motown singer in Hertfordshire available for hire

In a tribute to crooners and soul men, Kevin Hill Jnr brings you his superb one-man show covering music from the Great American Songbook, as well as that Detroit Motown sound and adrenaline-filled Soul.
The coolness of Sinatra
The sophistication of Monroe
The power of Bennett
This class act will provide great entertainment as Kevin Hill Jnr sings these songs the way the writers dreamt they would be sung. Stunning suits, a voice to die for, smooth patter and slick dance moves makes Kevin a must.
Kevin Hill Jnr is fully self-contained with top of the range P.A. system and state of the art lighting.
By using some of the best fully orchestrated backing tracks money can buy, recorded with a 'live' seventeen piece Big Band, it will sound like The Count Basie Orchestra is right on the stage too! There are no karaoke or synthesized tracks used here. Kevin can also perform with his own band of various sizes and can also provide charts for an reading house / resident band.
Although only 32 years old, Kevin has 15 years performing experience; fourteen of which as a full time professional artiste performing worldwide at hotels, weddings, corporate and celebrity functions.
2 x 45 mins sets of your favourite Swing, Soul & Motown songs.

What people say about Kevin Hill jnr...
'You were brilliant mate. Everyone said you were different class. Thanks again!'
Paul Merson's Wedding - England & Arsenal F.C.
'Great entertainment, great evening'
Teddy Sheringham - England, Man United, Spurs
'You're great but I can't sing wiv ya coz I ain't got a mic!'
Jonathan Ross - BBC Wrap Party