Nicola Marie
Female Vocalist, Jazz & Swing Singer, Tribute Artiste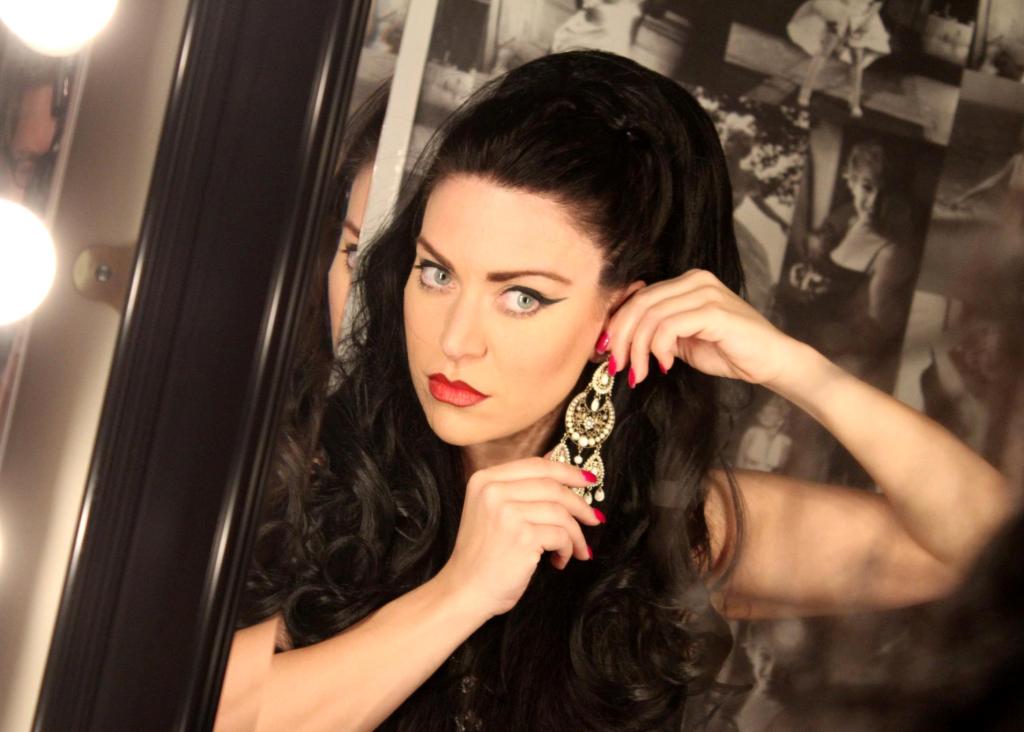 Nicola Marie Female Vocalist available for bookings from Derbyshire

In 2012 Nicola made it all the way to the 'Judges Houses' on the X Factor!
She had an amazing experience and felt very proud that she had made it to the last six, out of thousands that auditioned!
Mel B 'proper loved her', Gary Barlow 'couldn't keep his eyes off her', Tulisa 'wanted to see it all again', Louis 'just loved her' & Nicole found her 'mezmerising'...
'It's just a shame she was in the wrong group...' says Nicola Marie

Nicola Marie as Midnight Swing
Singing as herself Nicola performs modern songs in a smooth bossa / jazz style / swing; perfect for cocktail lounges, restaurants, wedding breakfasts etc.
Songs such as Moves like Jagger, Only girl in the world, Bad romance, Just the way you are, Because of you, Papa don't preach, Eternal flame, Video killed the radio star, Beat it, Pokerface plus more
Show also contains classics such as Moon dance, Lady is a tramp, Orange-coloured sky, My funny Valentine, Fever, I put a spell on you, Nice and Easy and many more...
Plus a bit of jazz funk.
Fully self contained

Tribute Acts
Nicola has also been a tribute artiste for a number of years, but she is far more than just a tribute artiste... Singing as herself, Nicola Marie performs songs from her vast repertoire... songs from the 50s through to present day... from country to pop... from West end to rock.
Midnight Swing

Now That's 90s

Back 2 the 80s

Country Rock's

Tribute to Lady Gaga

Tribute to Amy Winehouse

Tribute to Madonna

Tribute to Shania Twain

+ Disco