International Male Vocalist / Accordionist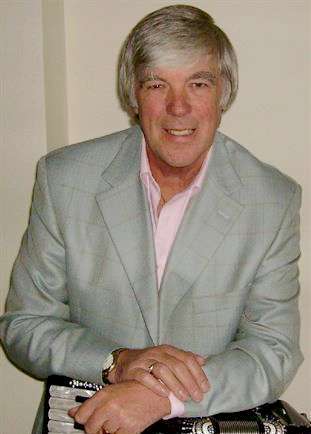 Steve Roxton International Accordionist & Vocalist is available for bookings from Teesside
Equity Member


Steve has been living in Jersey for some time where he worked in a variety of hotels on the island bringing his own brand of international music to all he entertains, with selected vocals in eight languages.
In the world of entertainment, he uses his accordion as his accompaniment, trying to get the best live backing for his show. He has performed in numerous countries world-wide including Australia, Sweden, Bermuda, America, France, Spain, Portugal, Austria and of course he's now back in the United Kingdom. Quite apart from entertaining the general public he also appears at Accordion Festivals and as guest artiste at accordion clubs and societies, with a programme of accordion solos.
To generate more interest in the accordion in the Channel Isles, quite apart from his professional work, he found the "Jersey Accordion Band" and "Les Amis de l'accordeon de Jersey", a social club to promote accordion music and better playing.
'What you hear is what you get' says Steve... he uses an electric accordion which can create sounds of an orchestra playing !
A one man band so to speak.
The music can be classical through to the 70s.
He can do sets suitable for Irish Nights, French Nights, German Nights, Burns Nights, Bier Keller or his unique Cabaret Show.

What people say about Steve...
'Hi Carol, by the way, Steve Roxton is a great musician and I would highly recommend him...'
Albert Peterson, Laurel Gds., Hartlepool 2016
'Just had a great afternoon with Steve, even though the audience was a bit sparse because of the weather, those that attended really enjoyed his programme... could you check his availability for a future date? Cheers.'
Gloria of D.I.D.O. Sedgefield '13
"Just to let you know that we were very happy with Steve Roxton on Sunday. Both Ken and Michelle said that he was a great entertainer and exactly the kind of act we like for events in parks. We would definitely be interested in using Steve again at our events! Many thanks and please pass on our thank you to Steve also"
Stephanie Johnston (Sunderland City Council Events Team) '09
'The complete accordion Entertainer'
Box & Fiddle
"Superb one man show"
Bermuda Today
"Talented accordionist and vocalist"
Jersey Evening