The Reggae Experience
with Dave Crathorne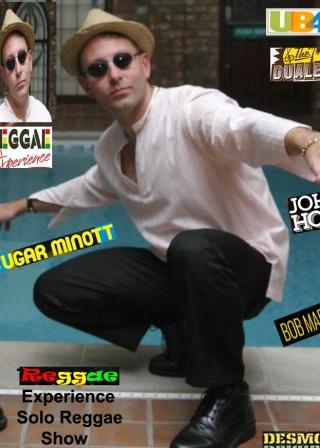 The Reggae Experience with Dave Crathorne is available for bookings from West Midlands

One man Reggae Show is suitable for any venue, any type of event who want a Full On Reggae Night!
The act is based in the West Midlands but is available all over the UK.
This one man Reggae Show will perform all the hits that everyone knows and loves with Reggae hits from the last 40 years - Desmond Decker, UB40, Bob Marley, John Holt plus some new ideas that will soon have the night in full swing!

He is fully self-contained with own PA and Lighting
AND if you still want music between sets he can provide playback music to suit your tastes.
Can perform 1 x 60 minute set, or 2 x 45 minute sets with a break and fill in the gaps with CDs as needed.